Salumificio Sosio's Products
La mia Bresaola is really as I like it! I learnt to prepare My Bresaola when I, still a very young boy, used to help my family in the back shop. From here I could smell and feel the pleasure and the satisfaction to work by using my hands, the satisfaction to be a craftsman. The same heart you can feel today in La mia Bresaola.
"This is La mia Bresaola!"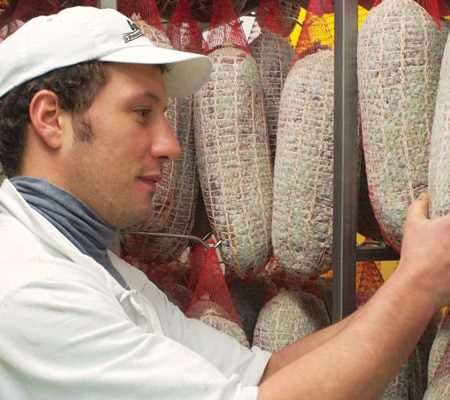 No compromises
only selected meats
a secret salt mixture recipe
our passion
its due time
Craftsmen with a great passion for excellent tastes. But how must our product be?
Soft, compact, elastic

Light red natural homogeneous colour of the slice

Sweet taste, rare flavour, unique scent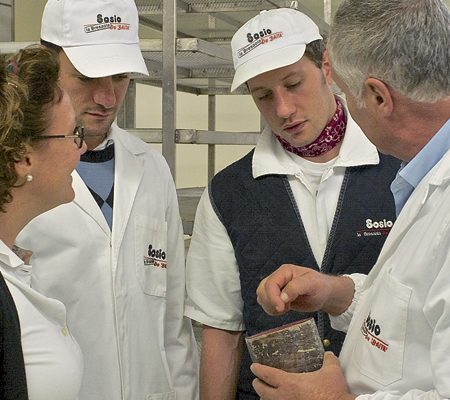 It is for everyone: children, young people and adults.
It is also perfect for sports fans and for all people loving taking care of their health and shape!